Note: Orders can only be cancelled if the status of the order is "Confirmed", post which no cancellation/refund shall be processed.

To Cancel Orders just follow the steps mentioned below: #
1. Under the "Orders" section, click on "Confirmed Orders" tab and search for the Order Id that you wish to cancel. 
2. Once you click on the Order ID an "Order Detail" modal shall pop-up. (Check the image below).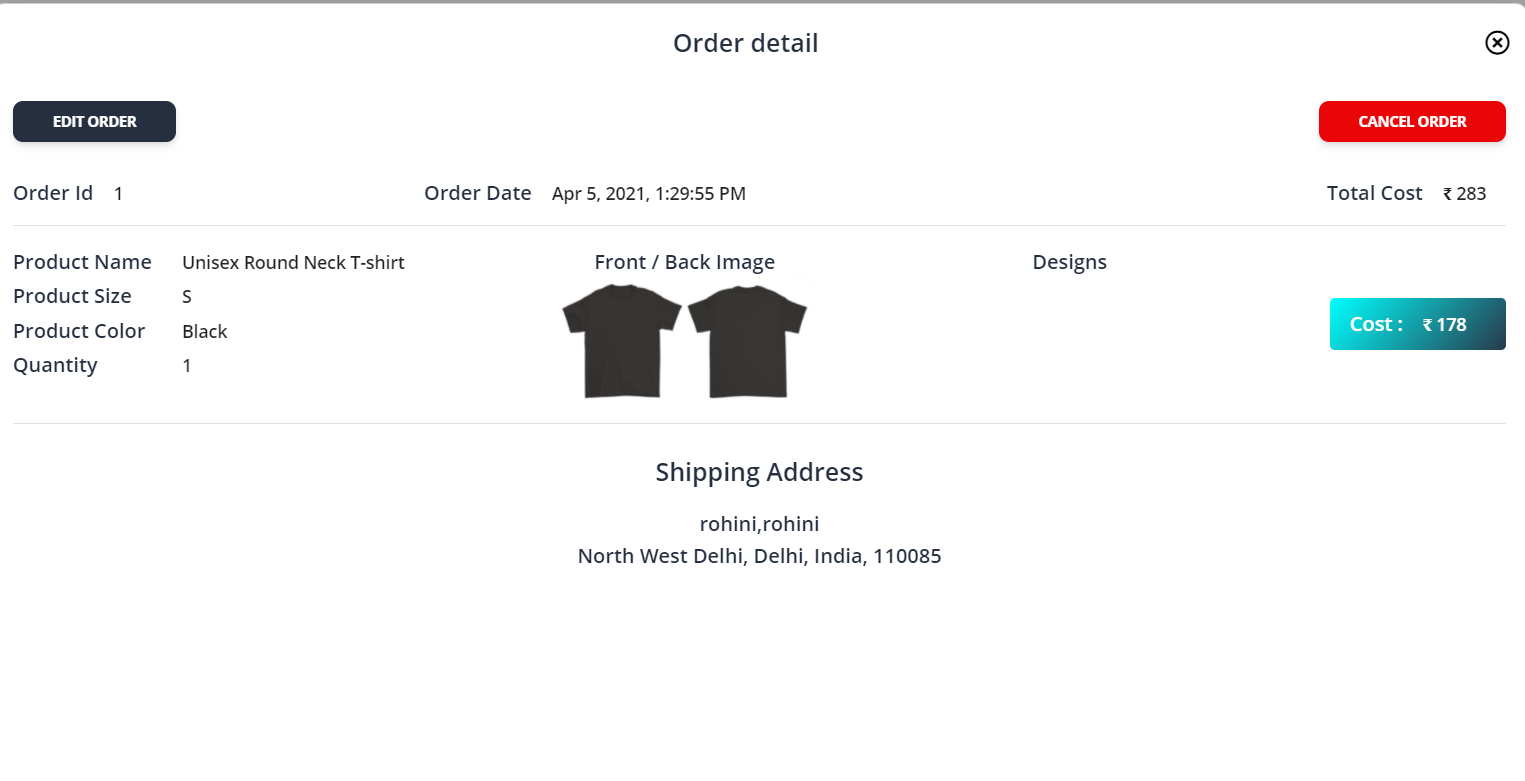 3. Click on the "Cancel Order" red button in the top right corner.
4. A confirmation message will pop, post which you order will stand cancelled if confirmed.
5. Upon cancellation, the amount will be re-added to your Owl Prints Wallet.