In this article we'll go through entire invoicing process and how you can check and download invoices.
How often are invoices created?
In case of manual orders via our dashboard invoices are generated after every order is placed.
In case of Shopify orders invoices will be generated in together on per day basis. Meaning invoices for all orders in a day will be generated as a single invoice.
Once you place a order the invoice for that is automatically generated which can be assessed in the billing section. 
How to download invoices?
1. The first step is updating your business details in the setting tab.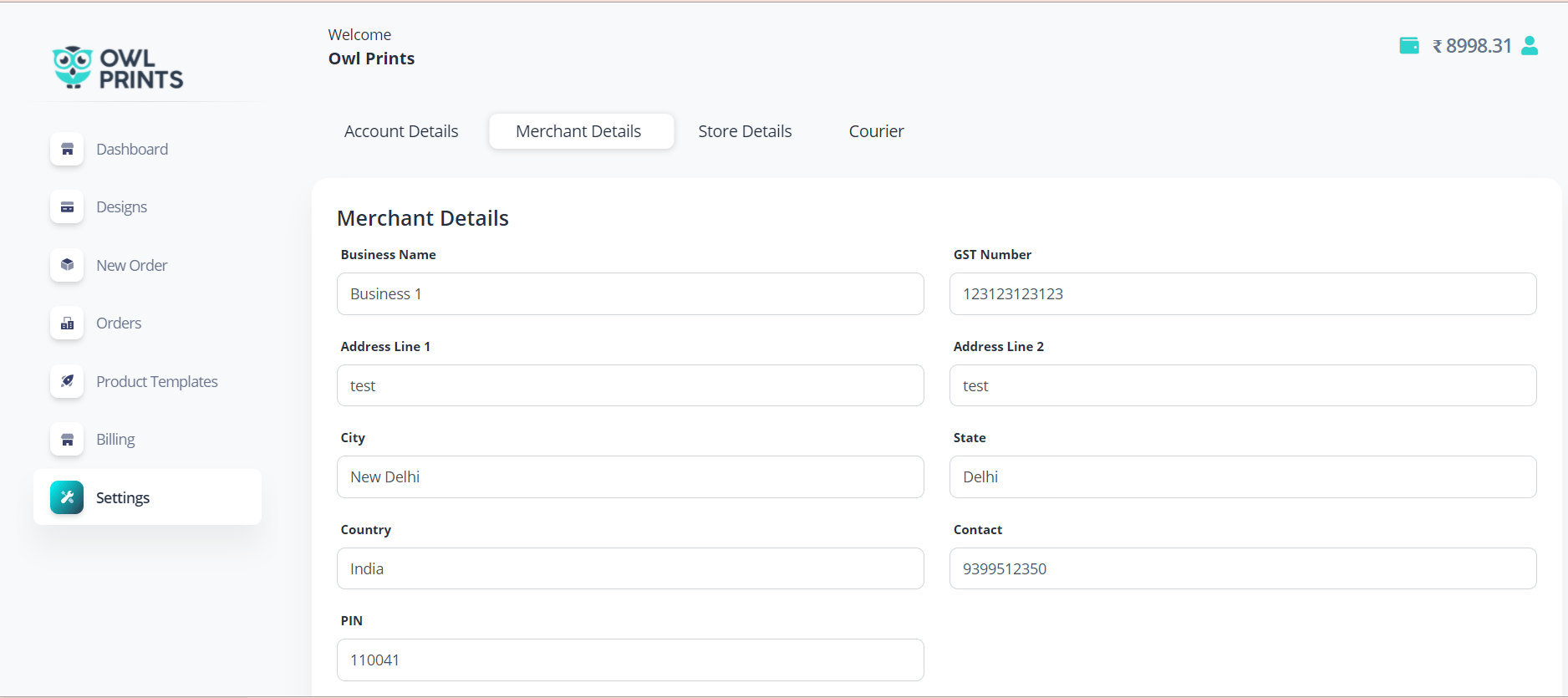 This is necessary as the details mentioned here will be used to create invoices. Please make sure if you have a GST number for your business you mention that here.  

2. Once you have updated the business details all your invoices will now be as per these details. You can go to the billing tab on the left under the invoices tab to access/ download your invoices.

3. Once you are in the invoices tab in Billing section you can see all your invoices as per the orders placed by you. You can check the date, invoice number, invoice total and download PDF by clicking on the PDF button.
In case you face any problems in invoicing reach out to our customer relationship representative at [email protected]